Item # SF10-BBM15216
PROFERRED 210 I/O MIRROR LENS HC 12 PACK
$5.8625 / PACK
Minimum Order Qty: 1
Case Qty: 12
Log in to see if custom discounts apply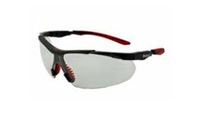 *Product may vary from image, confirm details to avoid restock charge.

Click image to enlarge
Item # SF10-BBM15216
PROFERRED 210 I/O MIRROR LENS HC 12 PACK
Soft elastomer browguard diffuses and deflects impact while providing comfort at all contact points.
Soft flexible nose pieces adjust and conform to almost any nasal profile to reduce slippage.
Adjustable temple length and lens inclination provide a customizable fit.
Economical lightweight glass offers superior protection.
Optically correct and distortion free lenses.
Offering protection against high speed particles at extremes of temperature, -5?C~55?C.
UV 400 lenses provide maximum protection from harmful UV-A and UV-B rays
Offering highest available impact protection, which meets or exceeds ballistic fragmentation impact standards per MIL PRF-32432, Clause 3.6.3.
×
*Product may vary from image, confirm details to avoid restock charge.